Welcome
to Sapcan Catering!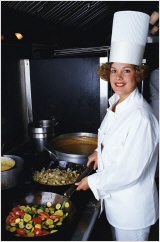 Let us fascinate you

SAPCAN CATERING it is a company devoted to catering, hotel management and restoration, which has the desire to provide a catering service of high quality for the oil industry, civil construction industry and bases of life management on distant sites " on shore and off shore".

Catering in west africa and south america for offshore and industry

Our infrastructure was specifically structured to answer our customers needs and expectations. This is why SAPCAN CATERING recruited a team with solid and large experience in the catering industry, hotel management and restoration, in order to guarantee a high quality service.

Using a large selection of menu, we seek to provide balanced meals, whose preparation is carried out by experienced chiefs using first quality products.
We supply ourselves on the local market out of the first quality products. We make our own importation of products always corresponding to hygiene and quality standards required by our company policy.