Staff policy
Staff policy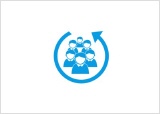 In order to ensure a good service permanently, SAPCAN CATERING will name a manager who will deal only with customer's contract, if the volume of the operations require it.
Our training scheme presentation
We will animate the contents on formation QHSE with SAPCAN CATERING handbooks.


HSE training
Our Guide Food Safety and Quality Assurance Manual: Procedures Hygiene and Food Safety.

These courses correspond to a number of 16 meetings which means 12 months multiply per 1 hour by meeting. QHSE meeting/ video program of N.E.M (National Education Media Inc. ) of Meridien International.

Food hygiene which importance?

The personal will be evaluated regularly by the QHSE after each formation meeting by professional aptitude tests and a note on fifty points will sanction any evaluation, which will enable us to have HSE focal points (QHSE direct representatives) on all our sites. A participation diploma will be given to all participants at these formations at the end of annual program.


We also have HSE formation on other program
The following trainings will be given by organization outsides in order to increase knowledge and thus to face to an emergency: Training course rescuer first-aid worker; Objective: 5 people ( Team manager ), obligatory defensive driving for all drivers, 5 people ( Team manager ), fire fighting ( All SAPCAN personnel ).


In the main office and on site
The following trainings are given on the sites and at SAPCAN CATERING base (Main office) for control risk, quality maintenance, of service and performance.


Hygiene and food safety procedure
Control system of points criticize and analyzes risks
Manufacturing process of hot and cold meal
Freshness and food quality
Standards of storage
Temperatures maintenance of conservation and meals distribution of two connections.
Cleaning and disinfection
Personnel hygiene